Patient Complaints May Flag Cognitively Impaired Physicians
Am J Geriatr Psychiatry. 2018;26:927-936. Full text
Examining unsolicited patient complaints may help pinpoint physicians who are showing signs of neurocognitive disorders (NCDs), new research suggests.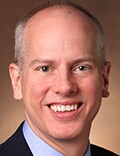 Dr William Cooper
In a case-control study using data from 144 healthcare organizations, significantly more physicians with NCDs incurred patient complaints that included specific words and phrases, such as "forgetful," "inappropriate," or "out of character," compared with their age- and sex-matched peers who did not have cognitive problems.
They were also 20 times more likely to have at least one patient complaint that included a word from one of five NCD diagnostic domains.
"This article contributes to our understanding of how the patient's voice can help to identify physicians with potential impairment that might warrant further evaluation," write the investigators.
"The patient is uniquely positioned to observe something about their physician's behavior that didn't make sense from what they expected," lead author William O. Cooper, MD, professor of health policy and pediatrics, Vanderbilt University Medical Center, Nashville, Tennessee, told Medscape Medical News.
He added that the investigators originally wondered whether the complaints would be specific for the case group or would include all older physicians. "While we thought it would be for the cases, we were surprised at how strong the associations were," he said.
The study was published in the September issue of the American Journal of Geriatric Psychiatry.
"Novel" Performance Measure
Immediate past president of the American Association of Geriatric Psychiatry (AAGP) Iqbal "Ike" Ahmed, MD, clinical professor of psychiatry at the Uniformed Services University of Health Sciences and of psychiatry and geriatric medicine at the University of Hawaii, Honolulu, told Medscape Medical News that the study offers a novel way of looking at cognition and performance in physicians.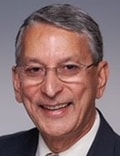 Dr Iqbal Ahmed
He added that it's also important for colleagues to speak up if they see any troubling behaviors in a physician.
"We need to be mindful of our colleagues, to get educated about this issue, and to get more sensitive to the fact that people can get quickly impaired. Sometimes it's an issue with medications or with some other medical issue that affects neurocognition," said Ahmed.
"You're not doing a favor to a colleague by not bringing this to their attention and having them get some help," he said.
The investigators note that although older physicians "bring valuable experience" to practices, several organizations have proposed and/or implemented age-based mandatory screening for cognitive impairment because of the awareness that NCD "increases with age." However, there has been a lot of push-back within the field.
An article coauthored by Ahmed on the controversial issue of age-based cognitive testing was published in the June issue of the American Journal of Geriatric Psychiatry. It reviewed scientific evidence on age-associated cognitive impairments in physicians, listed resources for assessments and possible barriers to undergoing assessment, and made recommendations, such as: "if you see something, say something" and "remediate when possible, facilitate retirement when necessary."
To date, a Medscape Medical News report on the journal article has garnered more than 100 often-heated comments. Many of those who offered comments were against the idea of focusing just on age.
"We thought listening to the patient's voice [in the current study] offered another opportunity to understand what might be going on," said Cooper. "We really believe that it doesn't matter what the age a clinician is. We believe someone in their 40s who receives these types of complaints also warrants evaluation."
Patient Advocacy Reporting System
The researchers assessed data for 33,814 physicians from 144 organizations that took part in the Vanderbilt Patient Advocacy Reporting System (PARS) program from January to December 2016.
From this group, 15 physicians (93% men; mean age, 72.5 years) were identified as probably or possibly having an NCD. There were also two comparison groups comprising 60 members each. One group was composed of age- and sex-matched physicians (93% men; mean age, 70.9 years); the other was composed of site- and complaint number–matched physicians (72% men; mean age, 53 years).
The mean number of patient complaints received in the previous 4 years for the three groups were 10.1, 1.5, and 9.9, respectively.
Using PARS' database of unsolicited patient complaints, the investigators assessed specific words mapping to at least one of five cognitive domains from the DSM-5 for NCDs. The words and stems of words for four of the domains are shown in the following list:
Recent memory: forget/forgot, memory, remember

Executive functioning: confused

Social cognition: inappropriate, out of character, strange, odd, unusual

Visuospatial impairment: couldn't use, difficulty using
For the fifth cognitive domain, global function, the investigators included "patients' perceptions that the physician seemed to be having trouble performing tasks, questioning whether the physician's age was interfering with function, or expressing loss of trust in the physicians."
Two physicians who were blinded to case status manually reviewed the data after undergoing training "to reliably code complaints."
New Methodology?
Results showed that at least one of the individual words from the NCD diagnostic domains was significantly more likely to appear in patient complaints for physicians with NCDs than for their age- and sex-matched peers (73% vs 8%, respectively; P < .001) or for the site/complaint-matched comparator group (18%, P < .001).
The percentage of words from each of the five NCD domains was also greater for those with an NCD, especially words describing impaired recent memory (40% vs 2% of each of the comparator groups).
The adjusted odds ratio was 20.0 (95% confidence interval, 4.9 – 81.7) for having at least one complaint with any NCD-describing word for the physicians with an NCD vs the two comparison groups combined.
"Patients and families who share observations about their healthcare experiences in the form of [unsolicited patient complaints] provide opportunities for healthcare organizations to identify clinicians with increased risk for adverse outcomes and malpractice claims," the investigators write.
"The findings suggest a methodology for determining which older physicians might warrant additional assessments without imposing testing burdens on those who do not," they add.
They note that further research is now needed. However, complaint letters that suggest potential impairment "should be considered in the context of all available information about the physicians to guide whether further evaluation and support may be needed," write the researchers.
Cooper added that "it may be that patients are the first to pick up on subtle changes. So using their words and observations as surveillance could be a really powerful tool to augment what healthcare systems currently do.
"We're not saying that this is a diagnostic tool" but instead could potentially be a warning flag, said Cooper.
"Speak Up"
"This was an interesting approach to take, but obviously there were limitations with the study," including the small sample size, Ahmed said.
Also, "my concern is that by the time patients are complaining about physicians, performance may already be significantly impaired," he added. "It's a pity that patients may receive problematic care because of the impairment of physicians."
He noted that these issues apply not only to neurocognition and NCDs but also to other conditions associated with impairment. In addition, this problem is exacerbated not only by colleagues not recognizing impairment in a fellow physician but also by not knowing what to do once it's noticed.
"I think it's an issue sometimes where there is a reluctance to bring this up to a colleague because they don't want to cause embarrassment. As a group, we physicians have been a little bit slow in talking with our colleagues when we see an impairment of any type," Ahmed said. "Part of it is recognition, part of it is stigma. So there's a reluctance there."
He added that the review reported that some staff members had noticed some problems, "saying, 'Oh, he has good days and bad days,' which highlights their reluctance to approach a physician about the need to get tested."
Asked if he had concerns that a patient who complains may actually just have a grudge against the physician, Ahmed said no — especially because the investigators looked at the specific terminology used in the complaints to arrive at their findings.
"Yes, sometimes patients are unhappy for a number of reasons. But in this case, I think it was a fairly narrow focus, looking at the nature of the type of complaints made to see if it was really cognitive impairment that was the problem compared to other reasons for the complaints," he said.
Overall, he recommended that, as mentioned in his earlier article, colleagues who see something concerning in a physician's behaviors, including memory problems, should say something instead of staying quiet in the belief that they are protecting the physician's reputation or livelihood.
Speaking up is helpful for the physician (who can then get medical help, make changes in their practice, or transition toward retirement) and for the patient, Ahmed said. "We have an obligation to both patients and colleagues."
Fonte:
http://www.medscape.com/viewarticle/901587?src=medscapeapp-android&ref=email